Muzeul Național de Artă al Moldovei
05:00 PM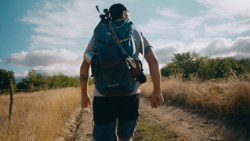 The road ahead: Terra Banatica
Mircea Gherase • Romania • 2021 • 66 min
Via Transilvanica is a road passing through a great diversity of ethnic, cultural, historical and geografical elements. It connects communities and identities and may even help one find oneself.
With as many as 1,400 kilometres of winding road, from Putna to Drobeta-Turnu Severin, Via Transilvanica is a revealing and healing experience with its magical landscapes. It is an invitation to slow traveling, in deep connection with history. And as one faces one's physical limitations, one might even find a certain liberation. The documentary shows the Tăşuleasa Social team's efforts to improve the road in the Caraş-Severin area and also follows a guide and a group of four women travellers who rediscover Romania's beauty on their journey on Via Transilvanica. A film that truly nurtures our need for adventure.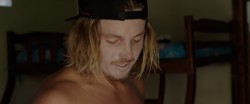 Waves on dry soil
Raluca David • Romania • 2021 • 64 min
Lucian's life is divided between Ecuador, Portugal and his visits in his native Moldova. He dreams of one day representing his country at the Olympics.
This entails going above and beyond, from repeatedly contacting the Federation to giving surfing lessons. Capturing not only his dream but also the myriad of roadblocks faced by those just starting their professional journey, the documentary shows the surfer navigating both the waves in the ocean and those on land. Beyond the remarkable soundtrack and the exotic scenery interlaced with quaint and urban images used as a backdrop, we discover the bitterness of various situations as phrased by the protagonist's grandpa – "You know nothing about how we live here, in Moldova."
Biblioteca Municipală B.P. Hașdeu
12:00 PM
Eveniment urmat de Atelier de Film Literacy, cu Lidia Ilie
(40) min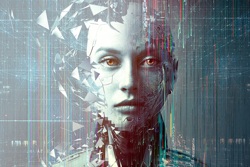 iHuman
Tonje Hessen Schei • Norway • 2019 • 63 min
A political thriller about artificial intelligence, power and social control. With unique deep access to the inside of the booming AI industry, this film shows how the most powerful and far-reaching technology of our time is changing our lives, our society and our future. We follow pioneers at the frontline of the invisible AI revolution to see how this technology is developped and implemented. Through some of the brightest minds in the industry, the film draws the roadmap to where we are going.